PREMIUM DISINFECTION STAND:
Equipment & features
Our SANITZER DELUXE line can do more than just look good: well thought-out solutions with high comfort meet German Design.
Elegant Design

QUALITY MATERIALS & High Flexibility
Precision parts made of high-quality aluminum and a column construction made of solid wood make the SANITIZER disinfection column an eye-catcher in your entrance area.
However, the wooden column is not only available in the 3 standard versions "natural", "walnut" and "pine". Thanks to our cooperation with carpenters, we can offer you individual wood types and looks in any quantity.
Comfortable & Hygienic
Sensor-controlled spray head
The fully automatic dispensing head offers your customers, guests and visitors maximum convenience without unnecessary contact surfaces. Thanks to the infrared sensor, simply hold your hand under the dispenser.
Due to the removable tank with 1000ml filling capacity, the maintenance and cleaning of the SANITIZER is also comfortable and easy to solve. Depending on the disinfectant, the spray quantity can also be adjusted.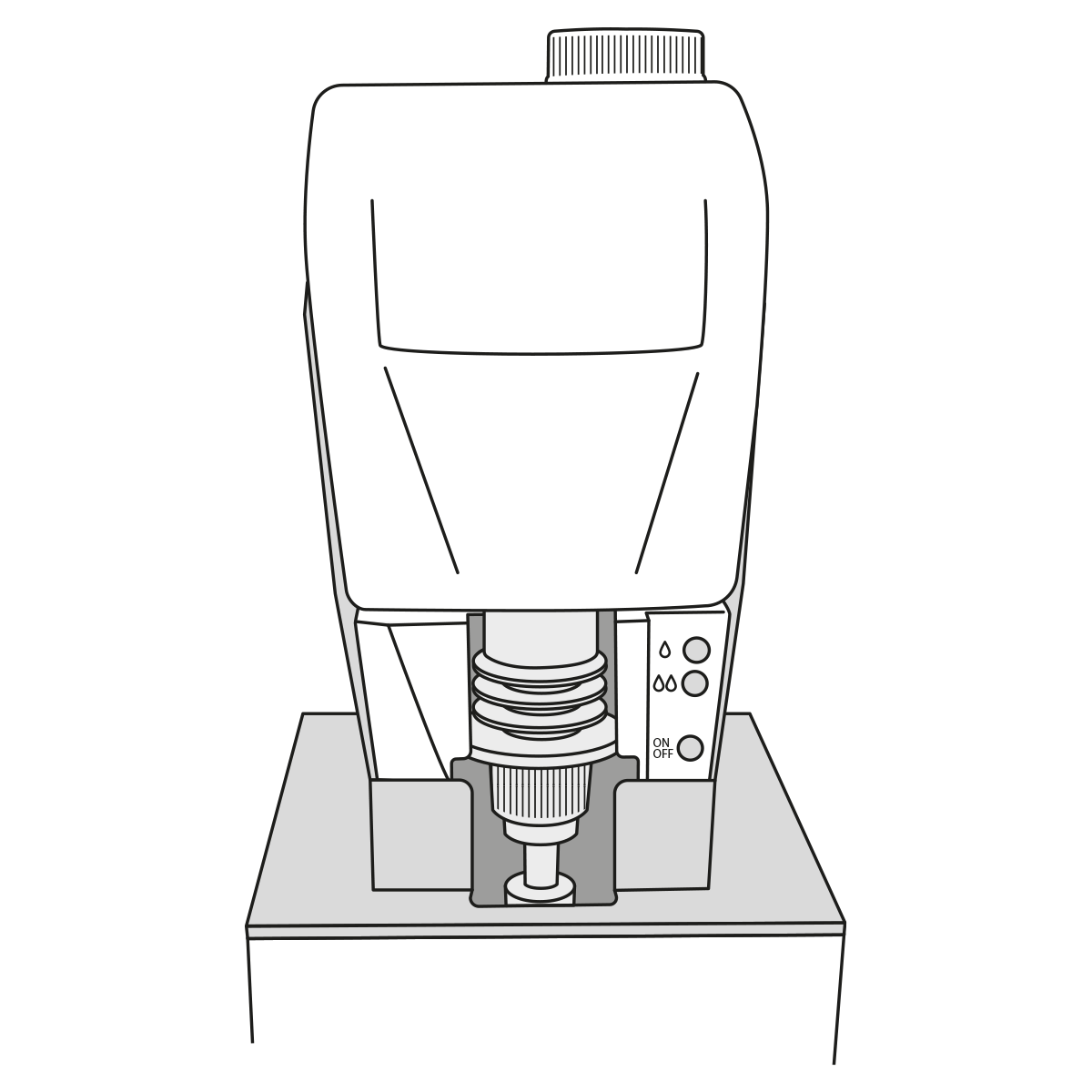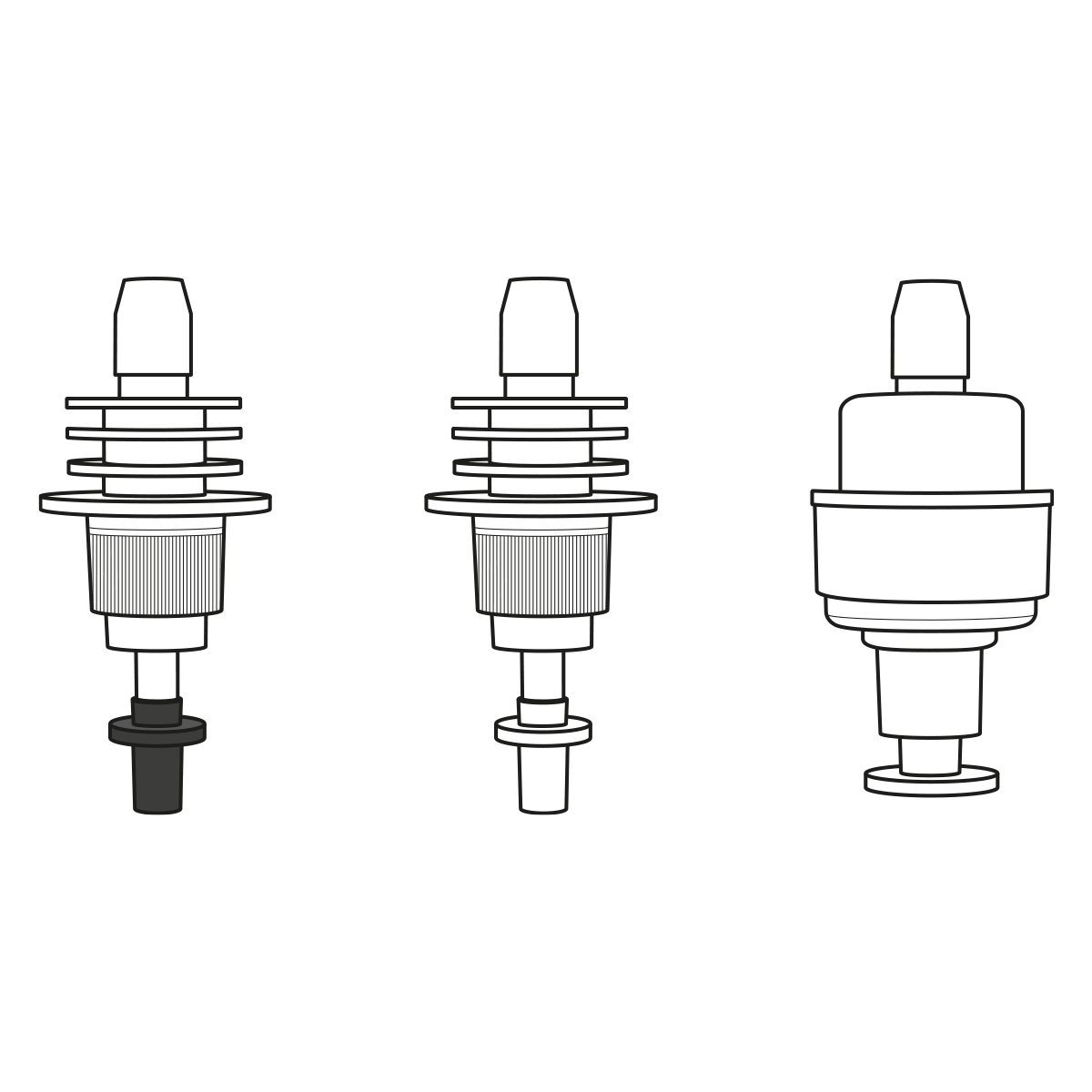 You have the choice
Changeable nozzle attachments
Thanks to the nozzle attachments included in the scope of delivery, our SANITIZER can be operated with all common disinfectants. The 3 attachments can be exchanged as desired and are suitable for:
Liquid disinfectants
Disinfectant gels
Disinfectant foam
Depending on the nozzle head, the amount of disinfectant dispensed also varies.
Flexible location

Mains or Battery mode
By default, our dispenser and LED lighting is powered by the included power adapter.
If you do not have a power outlet available or the cable disturbs the appearance of your entrance area, you can also simply operate the sensor-controlled dispenser wirelessly with standard AA batteries.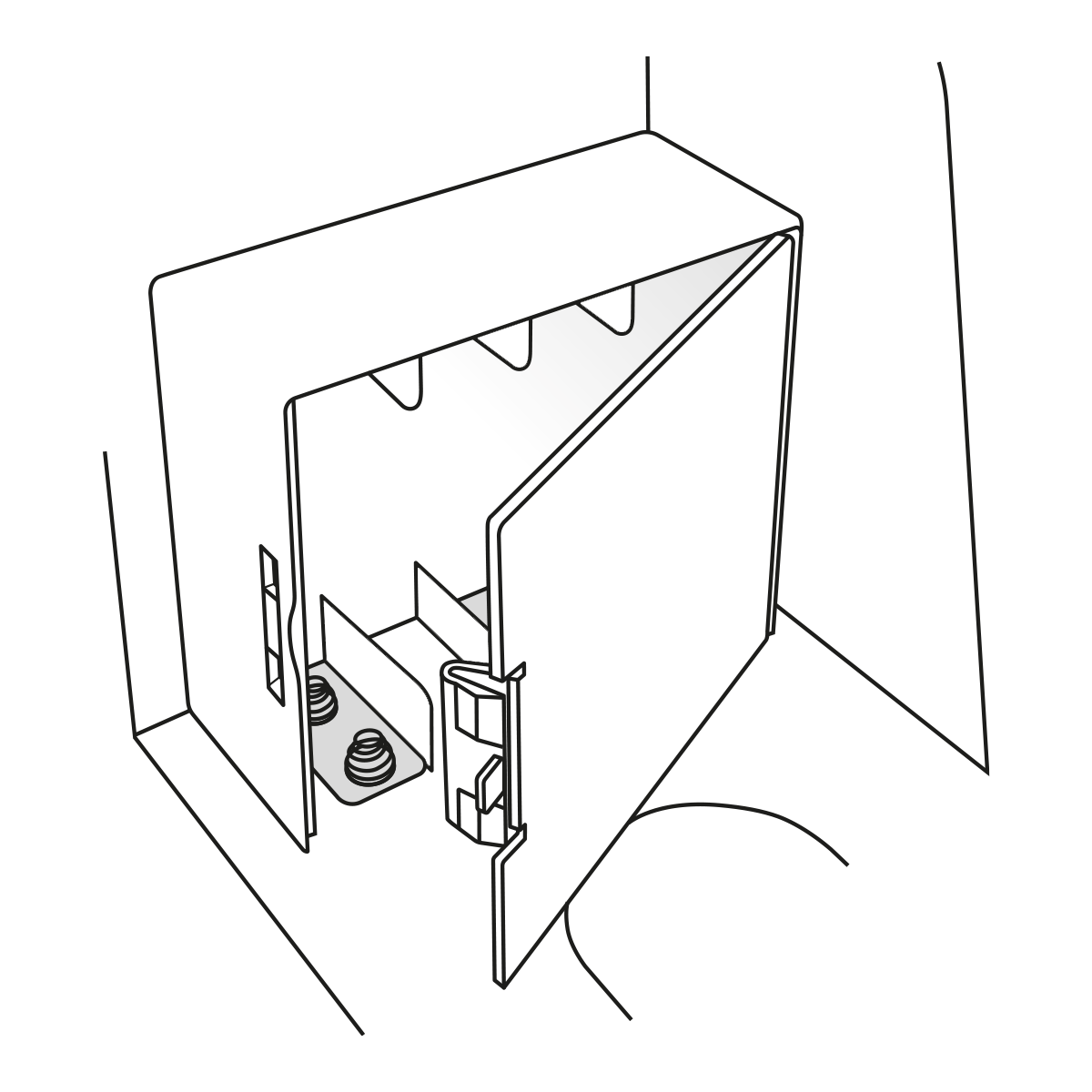 CONSULTATION &
CUSTOM MADE
Do you have questions about our products?
Are you interested in an individual solution for your company, restaurant or hotel?
We will be happy to advise you personally and find solutions with you that will inspire you and your customers.
That Good GmbH
Lise-Meitner-Strasse 6 · 65428 Rüsselsheim am Main / Germany
Phone: +49 (0) 6142 177 34 69
Whatsapp: +49 (0) 170 333 1505
E-Mail: office@thatgood.de